Pakistan's E-commerce sector is experiencing rapid growth, with various innovative ways of earning money emerging, such as delivering groceries with a single phone call, doorstep automobile repairs, and providing content writing services on freelance websites.
Daraz.Pk
Uptownshop.pk
Best Buy Mall
Shopon
Telemart
Shophive
Home Shopping
iShopping
VMart
Goto.com.Pk
In this article, we will explore some copyright-free e-commerce platforms that might be unfamiliar to you!
While platforms like Daraz and Telemart are well-known, there are other platforms that are also making significant strides, offering a wide array of products.
Let's take a look at these e-commerce platforms and delve into their workings and the products they offer:
Daraz.Pk:

Daraz.Pk is undoubtedly a leading player in Pakistan's E-commerce market. It operates on a commission-based model, where sellers pay a percentage of commission based on their product category.
With thousands of sellers on its platform, Daraz offers an extensive range of products, including kitchen items, electronics, mobile phones, groceries, toys, fashion products, automobile spare parts, and more.
Daraz manages its logistics and ensures delivery within three days. Moreover, it has introduced Daraz Mall, a platform dedicated to brands with substantial inventories. This ensures that users can purchase authentic products without concerns about counterfeits.
Uptownshop.pk:
Discover Unmatched Luxury at Uptownshop.pk: Shop Expensive, Pay Less. Uptownshop.pk is your premier online destination for executive watches, wallets, glasses, and more. With their slogan "Shop Expensive Pay Less," they bring you the perfect combination of opulence and affordability. Browse their extensive collection of high-end products, carefully curated to meet your refined taste.
From exquisite timepieces to stylish wallets and sophisticated glasses, Uptownshop.pk offers unmatched quality at unbeatable prices. Experience luxury without compromising your budget and indulge in the elegance you deserve. Visit Uptownshop.pk today and elevate your style with their exquisite selection of executive accessories
Shopon:
Shopon is an emerging e-commerce platform in Pakistan, focusing more on technology-related products such as smartwatches, DSLRs, mobile phones, tablets, and other smart electronic devices. It offers these products at highly discounted rates and operates 24/7, like other platforms.
Telemart:
Telemart is a renowned name in Pakistan's e-commerce industry, with 27 years of experience in online sales and customer service. Despite gaining popularity in the last 7-8 years, Telemart has been in the market since before online shopping became a trend.
Telemart deals in a wide range of products, including clothing, mobile phones, and accessories. They are particularly known for their authenticity in mobile phones and unique offerings such as gold-plated iPhones.
Shophive:
Shophive is among the oldest online shopping portals in Pakistan, specializing in a wide range of electronic items such as laptops, PCs, mobile phones, and office products like generators, UPS, and biometric attendance systems. They also have a dedicated section catering to bulk buying for the corporate sector at wholesale rates.
Shophive ensures authenticity by exclusively featuring products without any third-party sellers on their platform.
HomeShopping:
HomeShopping.pk is one of Pakistan's well-established e-commerce platforms. Initially focusing on cell phones and electronics, they have expanded their offerings to include clothing and various household products.
iShopping:

iShopping is designed to facilitate sellers and buyers, similar to Daraz.Pk. It covers almost every niche and provides strong seller security policies and buyer protection services.
Their product range includes men's and women's stores, electronics, beauty, fashion, and kids' items. While iShopping doesn't have its logistics, it has partnered with top-notch logistics services in Pakistan, ensuring exceptional delivery services.
VMart: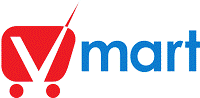 VMart, like Telemart and Shophive, specializes in mobile phones, gadgets, computers, gaming gear, and computer accessories. It collaborates with premium brands such as Razer, Logitech, SteelSeries, and Travelmore.
Goto.com.Pk:
Goto.com.pk is an everyday e-commerce platform where you can find products ranging from men's, women's, and kids' stores to electronic items and automobile parts. They offer free delivery for orders above Rs.2000/- and provide 24/7 customer support.
By exploring these diverse e-commerce platforms, customers in Pakistan have numerous options to choose from when it comes to online shopping. It's an exciting time for both sellers and buyers in the ever-evolving world of e-commerce.